Courses

Resources
Whether it is the need to learn to do something yourself or you need help with a special one to one session, there are many resources and courses available on the Dysongs website. Click one of the links on the left to find out more.
New!

AVG 9 Antivirus Software download and installation instructions
AVG produce extremely good anti-virus software for free. I have this loaded onto all of the Dysongs PCs. Here are some instructions to help you download and install the free version which is readily available from AVG
Click here to see an Adobe pdf version of my very-easy-to-follow Instructions and get the link to the AVG Free webpage where the anti-virus programme may be downloaded

or Right Click here and then click Save Target As to copy the pdf to your PC.
This will take approximately 2 minutes to download on your PC
Note, you will require to have Adobe Reader installed on your PC to be able to read these instructions.
Most PC's have this already loaded but if your PC does not, then see the right hand coloumn to get Adobe Reader
These instrstructions are offered in good spirit as a free guide to help you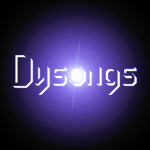 You will need
Adobe Reader installed on your PC to read the downloaded files.
If you do not already have this then click here to download and install the free software to the instructions provided by Adobe

Note: DYSONGS cannot take any responsibility for your decision or actions to install this software on your PC