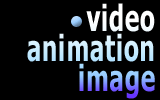 Film

Animation

Image

Photography

Equipment
Whether it is a simple picture or an all out video production, images can tell a whole story in a split second!
Graphic design always plays a major part in selling a product or a concept and here in the Dysongs studio Adobe Photoshop and Illustrator software is used to visualise thoughts and dreams. Technical images are also created for industries and especially for training purposes.
Graphic design can be seemlessly blended with photographic images to add surealism or even truth into an image
With animation is the next dimension in dreams and concepts may be realised and achieved. Adobe Flash is used for presentations and websites and also to bring to life training materials
Video can also be used as the next medium in all image and both photographs, graphic images, and animations can be featured to provide the nearest thing to an actual real-life experience.