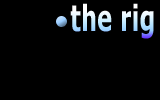 Click to see configuration diagram of my stage rig
Floor pedals - The black Roland GR-33 Guitar Synth can be seen next to the Boss GT-3 Guitar multi effects unit. The Digitech VHM-5 MIDI-connected to produce 5 part vocal harmonies can be seen to the top left of the picture
The business end of the rig (less the bass cabinets which are out-of-picture). It is recommended that seperate sound-systems (amp and speakers) are used for guitar and synth as each type of system has to deal with different frequencies. The guitar sound uses accentuated high and high-mid eq to produce 'that' guitar sound while the 'on-stage-PA' which I use here is capable of producing good bass responses for synth sounds
The Yamaha EMX-5014E power mixer delivers an impressive stereo
500W + 500W and takes stereo signals from the GR-33 MIDI guitar synth and also stereo signals form the 2 Marshall DSL 40 40W valve guitar combos.
Kev's Stage Equipment List
Black American Fender Stratocaster Ultra fitted with a Roland GK2 MIDI pickup
2 Marshall DSL 401 valve combo amps
Yamaha EMX-5014E 500W+500W Power mixer
2 Peavey SX200 PA cabinets
2 PEavey SB200 PA Bass Enclosures
Boss GT-3 Multi Effects Processor


EV 5 Expression pedal
Boss RC-50 Loop Station
Roland GR33 Guitar Synths
Boss FV100 Volume Pedal
Digitech VHM-5 vocal Harmonizer
Boss SE-50 Vocal Multi Effects and FC-100 foot switch board
Behringer Stereo DI box
2 Ariston DI boxes to main PA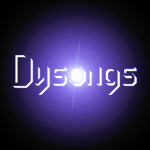 For amplification I use
2 Marshall DSL 401 40Watt valve combos each with a Celestion 12" Speaker providing a stereo image. These are DI'd into a Yamaha EMX-5014E 500W per channel 16 channel stereo mixer pumping sound into 2 Peavey SX 200 cabinets. This gives Kev a good punch and a lovely warm sound on stage but 2 Peavey SB200 bass cabinets are also added on larger gigs to increase the overall sound. The signal is also piped through 2 DI boxes and into the main PA
Kevs special Fender Strat Ultra plugs into a Boss GT3 multi-effects unit for distortions, choruses and delays then into a Boss RC-50 Loop station for on-stage guitar harmonies.
A Roland GR33 Guitar Synthesizer MIDI'd through to a Roland SC100 sound canvas is also connected to the Strat. This can simultaneously provide up to 24 different instruments on each of the guitar's 6 strings!
And if this were not enough, a Digitech VHM-5 harmonizer is also connected to both the vocal mic and the guitar synthesizer enabling up to 5 part vocal harmonies. This signal then goes though their own BOSS SE50 multi effects unit and into the main PA
Everything on the rig is completely cofigured for stereo sound and operation.


As a back up...
1971 Gibson Les Paul Deluxe Cherry Sunburst
Metalic Red American Fender Standard Strat
Johnson Millennium Stereo Guitar Combo